Clarity's  Psychology and Counseling Department provides psychological evaluations and counseling to children and adults. Concerns addressed include developmental delays, autism spectrum disorder (ASD), attention deficit hyperactivity disorder (ADHD), specific learning disorders (including dyslexia), anxiety, and depression.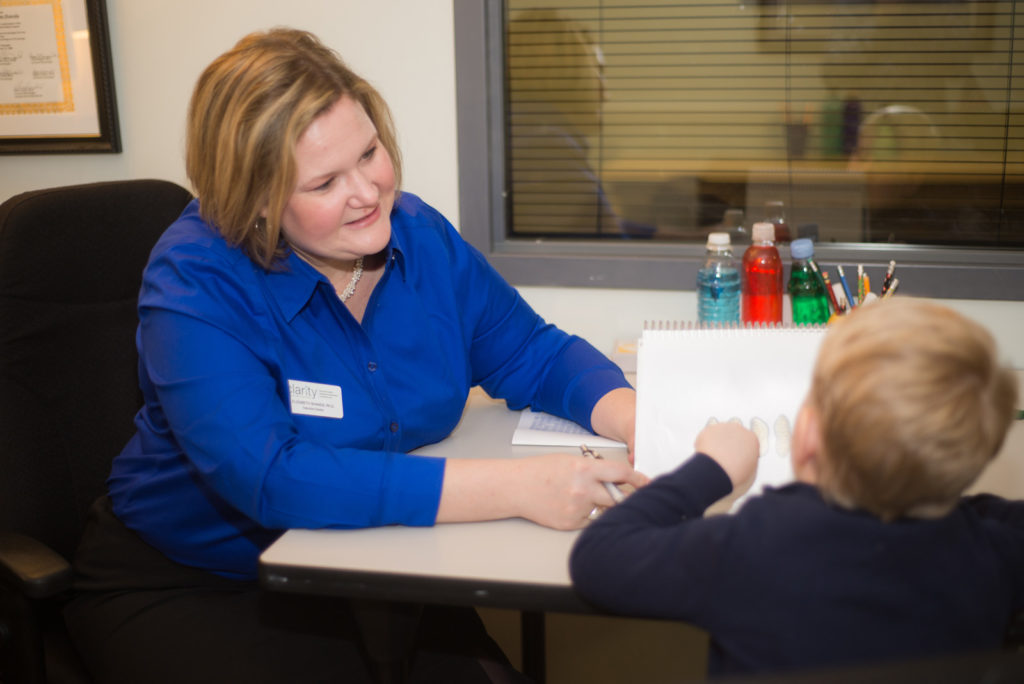 Psychological Evaluations
Psychological and psycho-educational evaluations are conducted by licensed psychologists or postdoctoral fellows under the supervision of a licensed psychologist. Evaluations are comprehensive and are specifically tailed to identify strengths while exploring the unique concerns of each client. We seek to provide conclusive answers, as feasible, to questions about clinical diagnoses (for example, autism, ADHD, or dyslexia). Findings and individualized recommendations are provided in a feedback session and in a comprehensive written report.
Counseling
Individual and family counseling, parent training, behavior management, and/or social skills support are provided by licensed counselors, clinical social workers, or trainees under the supervision of a licensed counselor, clinical social worker, or psychologist.
Consultation
Our psychologists, counselors, and clinical social workers offer client and/or parent consultation to help clients or their parents improve learning strategies, modify unproductive behaviors, and/or improve attention.
You can also schedule consultations with one of our psychologists, counselors, or clinical social workers to explore questions such as: "Where should I go next?" or "Does my child's current IEP make sense based on his/her needs?" or "Are there other available services that may help my child that I haven't yet accessed?"
Workshops
Our psychologists, counselors, and clinical social workers are available to provide workshops for parents and teachers relative to educational, social, emotional, or behavioral concerns. Please contact Clarity at (864) 331-1400 for more information.