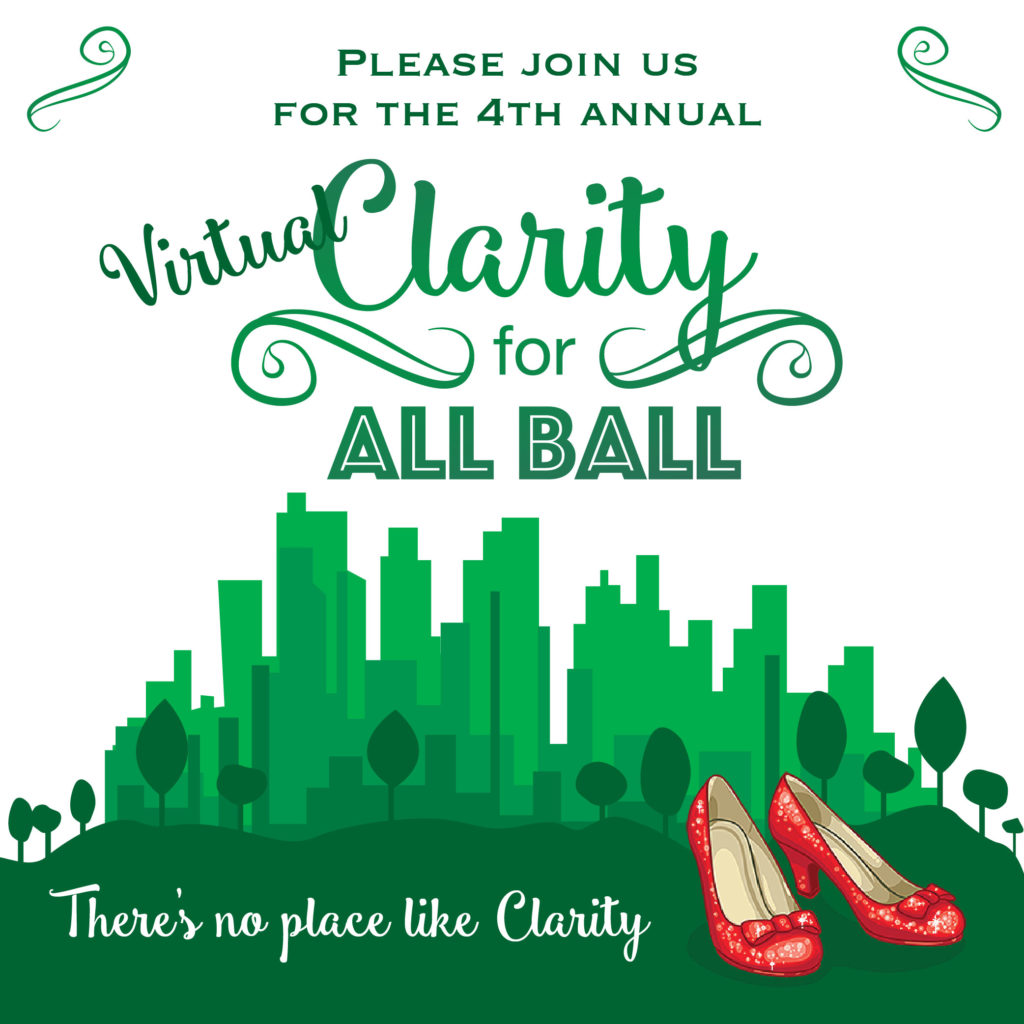 A virtual event celebrating Clarity's impact on our community
Saturday May 1, 2021 at 7:00 PM via ZOOM and FACEBOOK LIVE
The 2021 Clarity for ALL Ball is going virtual!
You are cordially invited to join us as we celebrate Clarity's impact on our community. This event will be hosted by Jackie Brown, WSPA Meteorologist, along with Dr. Elizabeth Shands, Director of Clarity, with entertainment provided by the Synergy Twins.
JOIN US
Saturday May 1st at 7:00 PM by registering for the 4th Annual Virtual Clarity for ALL Ball  HERE
ENJOY THE VIP EXPERIENCE
 We invite you to enjoy the VIP experience! The VIP Experience includes a charcuterie board and wine for two delivered to your home the day of the event. A non-alcoholic option is available upon request.  Click HERE to purchase the VIP Experience.
PARTICIPATE IN THE FUN
Participate in the Clarity for ALL Ball raffle for a chance to win a trip to the coast, fun family friendly experiences, and gift cards. Click HERE to purchase raffle entries.
DONATE
Making a donation HERE is easy and safe or you can mail your donation to us at Clarity, 29 N Academy Street, Greenville, SC 29601.
PARTNER
with Clarity as a sponsor for the 2021 Clarity for ALL Ball. The 2021 event will be an action- packed VIRTUAL event, including entertainment by Greenville's own- The Synergy Twins– a dynamic twin duo of violin virtuosos!  Applications for Sponsorship are located HERE
With the impact of COVID-19 on the community we need YOUR help now more than ever to achieve our mission of empowering people to overcome speech, hearing, learning, social, and emotional challenges.
Thank you to our 2021 Sponsors